We never underestimate any parts of each project as they're all essential to meeting the ultimate goal. you'll be engaged in with our positive and enthusiastic attitude. So we position ourselves as a boutique digital agency, custom tailoring impactful digital solutions with industry best practices across the board.
Know More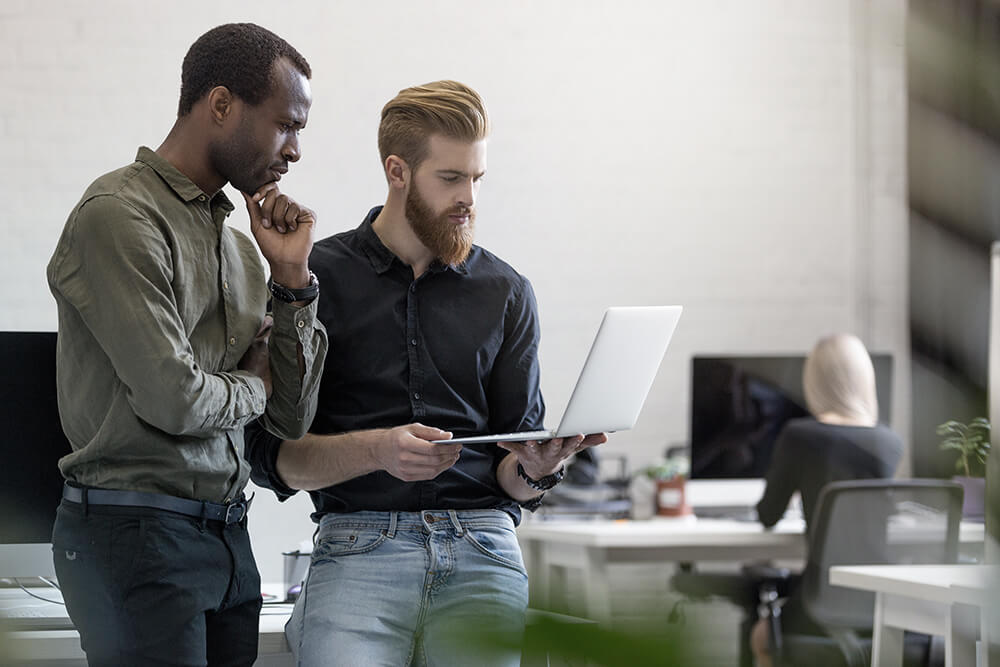 Start Right Now.
Interested Working With us?
Share your Ideas and Requirements and we will help you to build them Online with the Most Efficient Technology.
+6

Years
Experience

+10

Creative
Team

+100

Project
Complete
WE ARE SWANKY TEAM
Elegant, Ostentatious and Energetic !
Established in 2015, we are the Startup company boasts of the Management Team from the topmost Institutes and Corporates ! A bunch of passionate minds to transform your visions into reality imparting an awesome digital experience for your users. From website design, development, scalable mobile apps to SaaS platforms, the solution we engineer accelerate efficiency and fuel growth for our clients.
Swank InfyTech represents by Swanky Team which is not an organisation rather, it's a family that represents togetherness for over many years of a successful journey. For Swanky Team, the definition of success is to transcend innovative ideas of people to reality with the help of our tech expertise, this is what we, as a Team, want to be remembered for!
Swanky Team
Swank InfyTech Pvt. Ltd.
Our Ethos
Xcellence in Services !
Awesome Works
Our Expertise
Website Design
Best web development services to craft bespoke websites, web applications, web-tools, etc. to global businesses and startups with 100% project delivery.
Mobile App
We develop mobile apps that help businesses for better operational efficiency and engagement. A trusted mobile app development company for world-class brands.
Software Development
Maximize your ROI with our custom-built, high impact, secure, scalable, and meaningful products. Full-cycle custom software development company to propel brands to new heights.
Testimonials
What They Say ?
"I had a great experience working with SWANK INFYTECH! I think my project was a bit more complicated than they expected. Yet they stuck with it and delivered a professional result. I will, and am planning to continue working with them. Thanks for the good work!"
Alex Martin
Kitchen Plus
"I most strongly recommend the services of the Swanky Team for its School Software. Swanky team is not only thorough but also easy to work with, and always willing to take the time to discuss my concerns and respond to questions. "
Reema Masih
YMCA Centenary School & College
"The job was completed successfully and within an acceptable number of hours. I will consider SWANK INFYTECH for other projects in the future."
Robert
SFC Home Solutions
OUR CLIENTS
Some friends have
made while working together.